We only stock brands that we trust. We want our customers to get the most enjoyment from our fireworks. So we have come up with the following Brand names to supply the public with everything they could possibly want from a firework.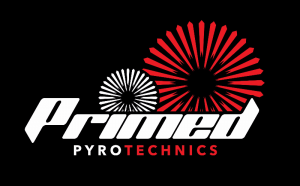 Primed Pyrotechnics is a new name in the fireworks industry and has taken the market by storm.  Specialising in high end fireworks they are doing extremely well. Their Best sellers include Super Nova Rockets, Solar Flare Rockets , Chaos Theory, Storm Blast And the Absolutely insane Krakatoa Fountain..

Hallmark Fireworks produce a fantastic selection of fireworks from their HQ in Derby. They are Known producing some of the finest cakes available in the UK.They work in close partnership with their manufacturers in China to constantly update and improve the range. We stock a large selection of Hallmark Fireworks products. Particular favourites are the Blue star Eruption Mine and Amazing 3..

Absolute Fireworks operates 3 Brands , Absolute, TaiPan and Black Label.  Absolute are a Quality brand with realistic Pricing. TaiPan is a Quality brand but with a Great Price Tag. And Black Label is a High End semi professional product which gives effects very similar to category 4 displays..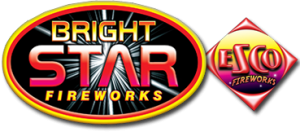 Brightstar Fireworks and ESCO are probably the Largest firework brand in the UK. They established back in 1992 and the brand continues to introduce some of the most exciting fireworks into this country's pyro market.
Some of the famous products from the Bright Star range include Warhawks, Proton Bomb Extreme, Heroes & Villains and the Battle of Midway. Each are for sale at great prices.